Enhancing Workplace Safety: REP's Successful Fire and Safety Training Drill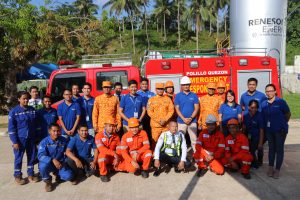 Renesons Energy Polillo Inc. (REP) recently conducted a two-day Fire and Safety Training, Rescue, and Evacuation Drill at REP Diesel Power Plant in Brgy. Sibulan, Polillo Quezon, on April 27-28, 2023.
Day 1 began with an Opening and Safety Orientation by Mr. Clint Sangalang, Asst. Manager for Site Administration and Safety Officer, followed by a Fire Safety Orientation led by SFO1 Rohjun Mancenido, BFP Polillo Officer-in-Charge. The participants received an overview of fire safety and evacuation procedures. The day concluded with practical exercises on the proper use of fire extinguishers and fire hoses, guided by five firefighters from BFP Polillo.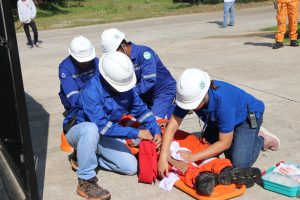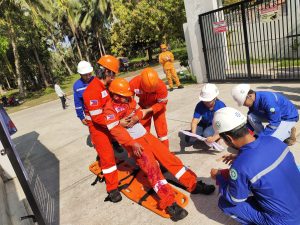 On Day 2, a Fire Evacuation Drill and Rescue Simulation, including a four-man carry relay, were carried out. The participants actively engaged in hands-on exercises to enhance their emergency response skills. A Hot Drill was also conducted by five BFP firefighters. The event ended with a closing program, including a takeaway session by SFO1 Mancenido and the awarding of attendance and appreciation certificates by Mr. Sangalang and Mr. Roseller de Leon, General Manager.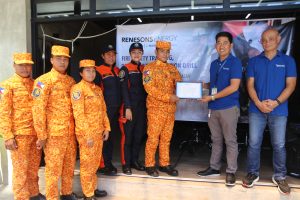 REP's Fire and Safety Training, Rescue, and Evacuation Drill showcased their commitment to maintaining a safe workplace environment. By providing comprehensive training and hands-on experience, the company strengthens emergency response capabilities and fosters a culture of safety and preparedness among its workforce.